Chris ran the Disabilities Awareness Merit Badge at camp explaining person first language and all of the scouts participated in a exercise trying to navigate around a parking lot blind with only vocal help from a partner.  After the exercise we went over to Morrill State fair for the demo Liveability House that is was developed using principles of universal design for someone in a wheelchair.
Going over "person-first" language and using phrases like "person who uses a wheelchair" instead of "wheelchair person"
Vision Impaired Exercise.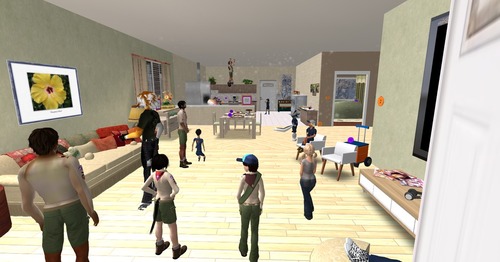 Livability House at Morrill State Fair.